Kristina McCann
is certainly a name to remember. With many years in the real estate industry under her belt, her accomplishments speak for themselves. Kristina's hard work and passion have helped her get to where she is today.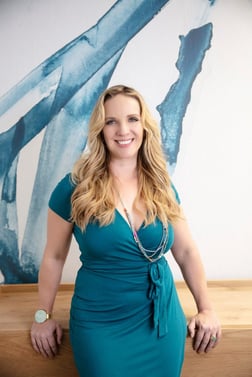 Kristina began her career at just 21 years old working as an agent's and a mortgage broker's assistant. While in college, Kristina worked for a successful realtor in Coronado, CA. After three years of working there, she was let go. This disappointment ultimately turned into an amazing opportunity for Kristina, as she decided to then go out on her own. Within three days of working solo, Kristina completed her first real estate transaction, selling a million-dollar house to a couple.
Although Kristina was doing well in her career, her work came to a massive halt when her son passed away nine years ago. Kristina decided to completely start over in her professional career. After selling everything she owned, she rebuilt her business from the ground up. In only four years, her business was comparable to any agent in the marketplace with 10 years under their belt. She attributes this success to the many late nights she spent at her dining room table. Kristina thrived in a competitive market, with her business, Chroma Realty, as proof.
Kristina founded the company Chroma Realty, and is backed by a start-up brokerage called 'Side Brokerage. Rather than a traditional office space solely for her company, Kristina took a different approach and opened a free co-working space in downtown Lafayette, CA. She runs her business out of her co-working space in addition to allowing the community to use the space. Kristina also places an emphasis on serving the community. Chroma Realty has supported numerous charities including Girls Crushing, a nonprofit organization that empowers girls to become business leaders.
Between adding more team members, helping clients, and growing additional projects, Kristina is hard at work to top her current success. The East Bay is lucky to have her, paving the way for women in the real estate industry!