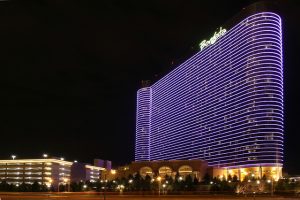 RCN Capital is pleased to be attending the 2015 Mortgage Mastermind Summit at the Borgata Hotel in Atlantic City, New Jersey. The show will take place from November 2nd to the 5th and is the inaugural East Coast version of the "#1 Mortgage Event in America". Featuring high-profile speakers, such as Tony Robbins and Barbara Corcoran, the summit presents RCN Capital with the opportunity to reach out to several high-quality contacts from throughout the region.
"We are looking forward to attending the first Atlantic City-based Mortgage Mastermind Summit. We know from experience that this event gathers the most knowledgeable, experienced professionals in the industry," says Jeffrey Tesch, RCN Capital's Managing Director. "The Las Vegas conference has proven to to be valuable as we were able to establish relationships with other professionals across the country. We hope to do so again this time around."
For more details on Mortgage Executive Magazine's Mastermind Summit, click here.