RCN Capital is proud to be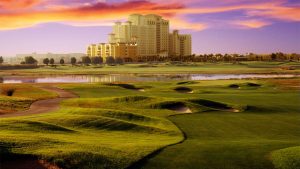 exhibiting at the FAMP 2015 Convention and Tradeshow for the second year in a row. The event, which is to be held at the Omni Orlando Resort at ChampionsGate in Orlando, will take place from August 28th-29th. As the founding chapter of The National Association of Mortgage Professionals (NAMB), the Florida Association of Mortgage Professionals (FAMP) held its first convention in 1960. This year, FAMP will be commemorating their 55 years of existence.
In addition to exhibiting, the Vice President of Lending, Shawn Martin, will take the stage to lead a breakout session from 1:00-2:00 PM on Saturday, August 29th. Entitled "Understanding the Art of Implication", the presentation will educate attendees on the techniques required to become a trusted advisor and point of influence. The piece will highlight how uncovering the emotional link will allow for the recognition of the true purpose of the loan and the optimization of every opportunity.
"FAMP is an exciting opportunity to maintain our strong connections in the State of Florida," says Martin. "Last year's show was successful for RCN Capital, and we are looking forward to reconnecting and meeting with the best professionals in the area again this year."
To meet RCN's team at this year's FAMP Convention and Tradeshow, visit booth 509.
To learn more about the FAMP 2015 Convention and Tradeshow, click here.