It's meet the team Monday! Say hello to Mitchell Zagrodnik!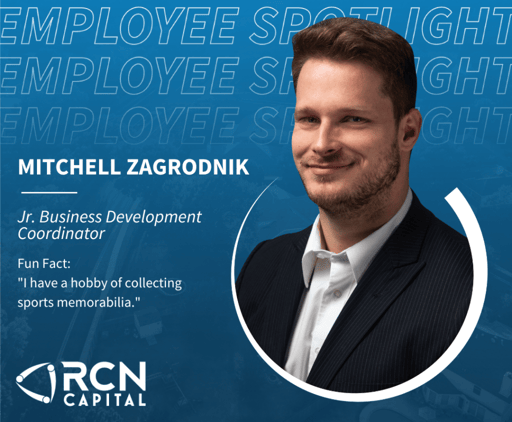 Mitch has been a Jr. Business Development Coordinator at RCN Capital since April, 2022. Mitch's day-to-day consists of creating relationships and partnerships with clients and educating them on RCN's products and guidelines while continuing to develop and maintain those relationships.
His ability to initiate and have meaningful conversation with anyone comes naturally. This paired with Mitch's strong work ethic and student mentality allows him to speak with confidence to clients and identify their needs to find them the best fit.
Mitch's favorite part of the job is traveling to tradeshows and interacting with new prospective clients. In his words, He loves being someone's first interaction with RCN Capital and connecting with them face-to-face.
We're very lucky to have Mitch on our Business Development team at RCN Capital!