It's meet the team Monday! Say hello to Eric Shaw, Lead Loan Officer.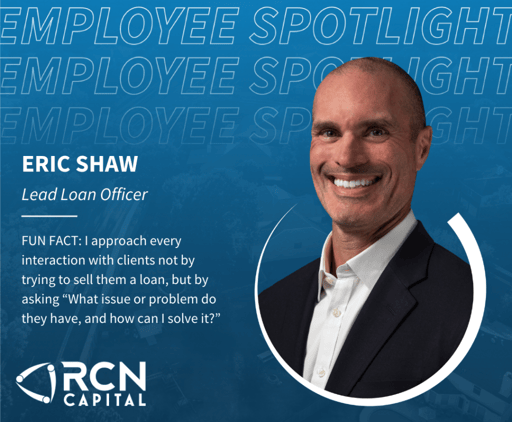 Eric started at RCN Capital in July of 2020 after several years in private lending and mortgage bond trading and portfolio management. He now works with real estate investors to finance their deals getting them the best loan structure and pricing available.
Eric's favorite part of his job is simply talking to people and learning about their projects, business strategies, and how they approach real estate investing. He finds it satisfying to partner with investors to help them succeed.
Eric's lengthy background in sales coupled with trading and managing portfolios of mortgage bonds gives him a unique prospective in working with clients to qualify and structure their deals.
We're very lucky and proud to have Eric as our Lead Loan Officer here at RCN Capital paving the way for many of our other loan officers.