It's meet the team Monday! Say hi to Emmalyn Brenner, Junior Graphic Designer!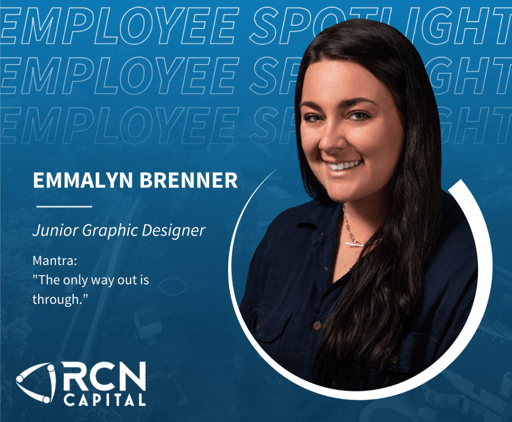 Emmalyn joined the RCN Capital team in November, 2022 and works to create engaging branding and marketing assets. She enjoys working with other people, and her role in graphic design allows her to be creative and collaborate with her team. Her strengths lie in thinking outside the box and finding new ways to help people make their creative visions come to life.
Having Emmalyn on the RCN team is a huge support to building our brand and creating engaging assets for our clients. We're very lucky to have such a talented designer on our team!