It's meet the team Monday! Say hello to yours truly!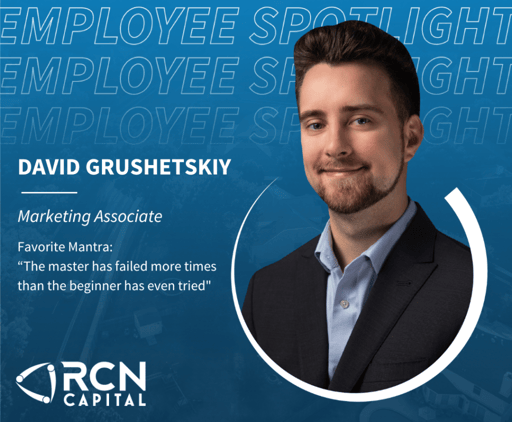 My name is David Grushetskiy, and I have been a marketing associate with RCN Capital since August of 2021. I help RCN reach more people through digital avenues such as the website and email campaigns, as well as assisting with large-scale marketing efforts and tradeshows.
I've always had a knack for technology, and this position allows me to utilize those skills in fun and creative ways. My detail-oriented and analytical mind also gives me the edge needed to identify and solve problems and bring my work to the next level.
All in all, I've been very lucky to have the chance to be part of the great team at RCN Capital!