It's meet the team Monday! Say hello to Carolann Zabierek.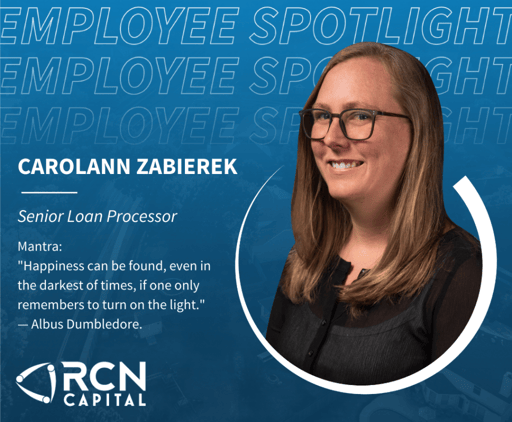 Carolann is a Senior Loan Processor at RCN Capital and has been with the company since November of 2020. She assists external partners with documentation requirements and helps move their files through the origination stage. She is also a huge asset to the Processing department by training her teammates on processing and organization tools that help with productivity.
Carolann's extreme organization skills and attention to detail make her a superstar at her job. She enjoys the new relationships she has built with her co-workers as well as external partners.
We're extremely lucky to have a team-player like Carolann on our RCN Team! Thank you for all that you do.