Every once in a while, we like to highlight a member of RCN Capital's team so you can get to know us better. Say Hello to Benjamin Molinari! Ben joined the RCN team in June of 2021 shortly after graduating from the University of Connecticut. He's recently been promoted to a Team Loan Officer.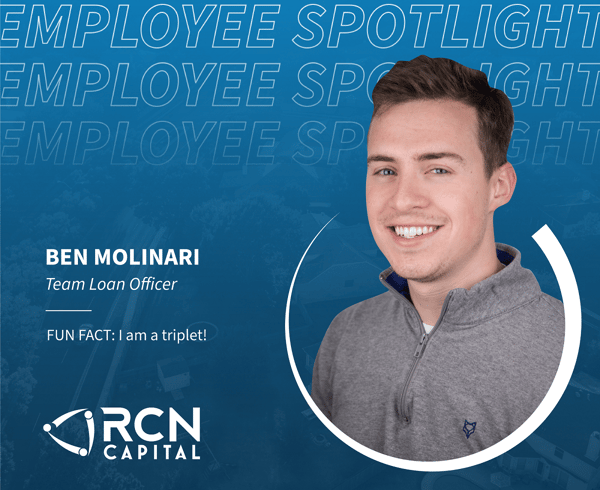 In his new role, Benjamin qualifies deal proposals and manages the loan origination process until the deal is closed. Benjamin has always been able to connect with people and create meaningful relationships and this has helped him to succeed in his role here at RCN. His organizational skills and natural sense of leadership have made him an amazing asset to our team.
We're very lucky to have talented people like Benjamin at RCN Capital.