SOUTH WINDSOR, Conn. (October 30, 2023) - RCN Capital, a leading nationwide private lender specializing in providing financing for real estate investors, has announced that real estate finance industry expert, Marc Heenan will be joining the company as its new Managing Director, Growth and Strategy.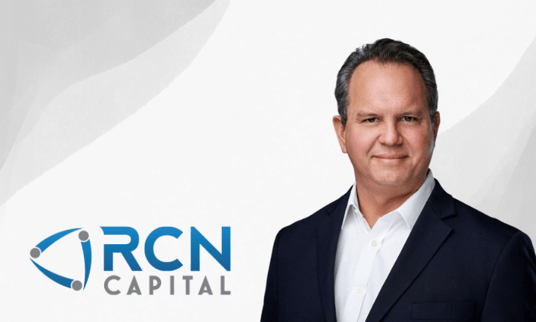 In his role at RCN Capital, Mr. Heenan will be responsible for evaluating new loan products and leading channel opportunities to propel the company's efforts to provide cutting-edge financing options for real estate investors. Additionally, Mr. Heenan will work to identify and develop new strategic partnerships that benefit RCN and its clients.
Mr. Heenan brings over 25 years of real estate finance experience, most recently spending the past three years at CoreVest Finance where he was charged with building the company's Lender Partnerships division before being promoted to Head of Sales. Prior to CoreVest, Mr. Heenan served as Head of Originations for PeerStreet, a leading investment platform in the single-family rental and bridge lending market where he oversaw the onboarding and account management of over 300 lender relationships.
"I am excited to join RCN Capital, a company that I have long admired for its ability to provide creative financing solutions and best-in-class service to its customers, regardless of market cycle, said Marc Heenan, new Managing Director of Growth and Strategy. "I look forward to seeing how I can apply my set of experiences in real estate finance to ultimately take the organization to the next level."
Mr. Heenan also previously worked at OneWest Bank (now First Citizen's Bank) where he sourced originations in the bank's commercial bridge lending program and oversaw a portfolio of distressed legacy commercial real estate loans, co-founded firm that invested in distressed commercial real estate loans and held positions at Kennedy-Wilson and Merrill Lynch.
About RCN Capital
RCN Capital is a South Windsor, CT based national, direct, private lender. Established in 2010, RCN provides commercial loans for the purchase or refinance of non-owner occupied residential and commercial properties. The company specializes in new construction financing, short-term fix & flip and bridge financing and long-term rental financing for real estate investors. For more information on RCN Capital and RCN's loan programs, visit www.RCNCapital.com.
CONTACT:
Erica LaCentra
RCN Capital
860.432.4782