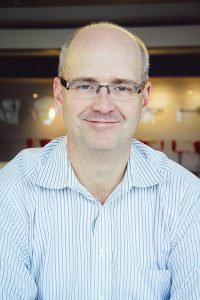 RCN Capital's Managing Director Jeff Tesch recently made a guest appearance on the Community Investor radio show. The weekly internet radio show about residential real estate investing aired on Friday, October 9th at 12:00pm (CST). Jeff's interview explored the hottest trends in the ever-changing commercial and residential real estate markets, as well as reviewed how private lending can help secure the next big deal. In addition, Jeff addressed his involvement with the American Association of Private Lenders' (AAPL) Ethics Committee as well as his attendance at AAPL's Annual Conference in November.
Hosted by Matt Benson, Executive Director of the American Association of Private Lenders and VP of Sales for Affinity Enterprise Group, Community Investor's weekly radio show explores a different facet of residential real estate investing, ranging from alternative financing options for real estate investors to tips from national business experts on how to be successful in the industry. Matt's unique perspective reflects a long career in both residential and commercial lending and banking, and he brings a wealth of experience to his role as host of the Community Investor Radio Network. The show airs weekly on Fridays at Noon (CST), and is recorded and syndicated via podcast.
As Managing Director of RCN Capital, Jeffrey Tesch is responsible for the day-to-day operations of RCN, including sales growth initiatives, underwriting review with compliance oversight and leadership of senior level strategic planning. Joining the Company in 2010, Tesch led efforts to develop a national brand in private lending with the best practices and transparent products for a diverse customer base. Since RCN's inception, Jeff has personally underwritten over 1200 loans and overseen $250M+ in originations. Jeff's previous real estate experience was as an investor in both commercial and residential properties, ranging from single-family homes to commercial retail centers. Jeff currently serves as a member of the American Association of Private Lenders' (AAPL) Ethics Advisory Committee.
To listen to Tesch's appearance on the show, click here.