Are you going to be in the Phoenix-Scottsdale area from December 4th through the 6th? Come join us for the 11th Annual IMN Single Family Rental Forum (West)! This 3-day event is taking place at the beautiful Fairmont Scottsdale Princess in the northern outskirts of Scottsdale.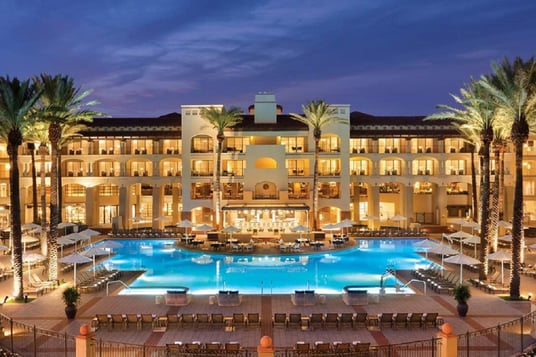 IMN's established Single Family Rental Investment Conference (West) returns to Arizona for its 11th edition on December 4-6, 2023. As the event continues to grow, it will be hosting at a new venue this year - The Fairmont Princess Scottsdale - meaning 2023 will be the largest SFR event yet! With over 3700 attendees collectively at SFR events over the last year, it is THE annual meeting place for SFR professionals to deal, transact, learn and establish new partnerships.
There will be many talented speakers lending their expertise at sessions throughout the conference, including some of RCN Capital's very best. Our CEO, Jeffrey Tesch, is going to be featured on a panel titled "Financing Overview: Are The Headlines All Still True?" at 9:45 AM on the December 4th. Our CFO, Justin Parker, will also be featured on a panel titled "Assessing the DSCR Market" at 11:35 AM on the 5th, which will discuss pros and cons and evaluate the current appetite of the DSCR Market. Be sure to catch these info-packed sessions!
RCN Capital is also lucky enough to be shortlisted for the Best Marketing/Social Media Campaign award at the 2nd Annual SFR Industry Awards for our incredible work on the Scotsman Guide Magazine ad series and delivering great social media content throughout the year!
If you are going to be in attendance, don't forget to stop by our booth on the show floor to meet the team and take home some awesome RCN Capital swag!
For more information on the IMN Single Family Rental Forum (West), click here.